Diplomacy
Understanding Türkiye's Attitude Towards the Israel-Hamas Conflict

Image Source : Shutterstock
by Cheuk Yui (Thomas) Kwong (Chinese: 鄺卓睿)
First Published in: Nov.01,2023
Türkiye has firmly opposed any harm to civilians and innocents in Gaza and Israel. Despite keeping with his unwavering support for Palestine and maintaining a close relationship with Hamas, President Recep Tayyip Erdoğan does not want the conflict to hinder the process of normalising relations with Israel.
Türkiye has delicately navigated both sides of the Israel-Hamas conflict while pursuing its own interests, including drawing international attention away from Türkiye's military action against the Kurdistan Workers' Party (PKK) and its affiliated militant groups in Syria and Iraq.
During the 1990s, Türkiye and Israel developed a quasi-alliance marked by robust security cooperation over shared objectives and concerns, including mutual apprehensions regarding Syria, arresting the PKK leader Abdullah Öcalan, and deepening intelligence sharing. This approach persisted during the early years of Erdoğan's leadership, exemplified by his 2005 visit to Israel alongside a sizable delegation of corporate representatives. During this visit, Erdoğan proposed to mediate peace between Israel and the Arab world while seeking a resolution to the Israel-Palestinian conflict. Regrettably, this proposal did not yield positive results, and a series of events unfolded between 2008 and 2010 that impaired the Türkiye-Israel relationship, including the Israel-Gaza conflicts, a heated exchange between Erdoğan and the Israeli President Shimon Peres at the Davos forum in 2009, the visit of Hamas leader Khalid Mashal to Türkiye, and the Mavi Marmara Incident.
In 2016, Israel and Türkiye tried to reconcile their strained relationship. However, this attempt faltered following the US recognition of Jerusalem as Israel's capital and Prime Minister Benjamin Netanyahu's condemnation of Türkiye's military campaigns in north-eastern Syria in 2019. Türkiye also sheltered Hamas leaders, further upsetting Israel and deteriorating the bilateral relationship until Israeli President Isaac Herzog's state visit to Türkiye last year.
For now, Türkiye finds itself in a dilemma. If Erdoğan does nothing on the Palestinian issue and the current conflict in Gaza, his loyal voters, particularly the Muslim conservatives, will abandon his ruling coalition in the upcoming local elections on 31 March 2024. Moreover, his Islamist and moderate conservative rivals like Ahmet Davutoglu, the former prime minister, have shown considerable support for Palestinians along with some critical figures inside the coalition, like Devlet Bahçeli. These groups have called for active intervention in Gaza with a potential success in attracting the Muslim conservatives, presenting a challenge to Erdoğan.
However, if Türkiye fully supports Hamas, such an endorsement will cause Türkiye more harm than good. The rapprochement with Israel would disappear, and the relationship with the US and other Western allies would dilapidate, exacerbating economic conditions and national security. On both fronts, Ankara believes that rapprochement with Israel can persuade the Jewish lobbyists and pro-Israeli, cross-party groups to support Türkiye in securing the sale of F16 fighter jets on Capitol Hill, modernising its air force. Moreover, Israeli investments and possible bilateral cooperation in the energy sector can contribute to improving the economic conditions in Türkiye. These efforts will come to nought if Erdoğan expresses solidarity with Hamas. Its NATO allies and Israel would further suspend cooperation in other security areas, such as addressing Ankara's insecurity along its south eastern border close to Kurdistan in Syria and Iraq, and intelligence sharing, leaving Türkiye more isolated in the international community.
Domestically, Turkish nationalists, the king-maker of the last Turkish presidential election, have criticised Hamas' actions and the Arab people for chanting support for Hamas and Palestine in Türkiye. Meral Akşener, an opposition leader in Türkiye, denounced Hamas' actions as terrorism during her party's group meeting. Meral argued that the Syrian refugees should go and fight themselves instead of chanting for the sending of Turkish military forces to Gaza.
The MetroPoll further shows that a majority of the Turkish voters want Erdoğan to be either neutral (34.5 percent), play a role in mediating the conflict (26.4 percent) or keep a distance from Hamas while expressing his solidarity with Palestinians (18.1 percent). It is notable that few are asking for direct support for Hamas or Israel. Although the country is highly divided, a clear majority want their government not to support Hamas and upset Israel.
To be sure, these results put Erdoğan and his coalition in a dilemma on how to appease religious conservatives, moderates, Turkish nationalists, and the people who want their government not to support Hamas but can express solidarity with Palestinians simultaneously. If Erdoğan cannot secure the continued support from Turkish nationalists and religious conservatives, then these voters are expected not to support Erdoğan in the upcoming local elections amid having a profoundly fragmented opposition. This risk remains even if these voters choose to back his allies in the MHP, as it could erode Erdoğan's standing within the ruling coalition.
For now, Erdoğan has been able to minimalise the damage to Türkiye-Israel relations. He has opposed the attacks and killings of civilians in both Israel and Gaza, and has decried the humanitarian situation in Gaza, while also advocating for creating a free state of Palestine amid a two-state solution. Erdoğan has also spoken with Israeli President Isaac Herzog and Palestinian/ Fatah leader Mahmoud Abbas in expressing his proposal to allow Türkiye to be a mediator.
Furthermore, Erdoğan has called for dialogue and mediation between Israel and Palestine while distancing himself from supporting Hamas, but calling Israeli behaviour a war crime during the "Great Palestinian Meeting" in Istanbul's Ataturk Airport last Saturday. The attempt to mediate conflict may perhaps be a bridge too far for Türkiye given Erdoğan's speeches and the close relationship with Hamas. Regardless of its apparent lack of potential, this approach has received endorsement from the Turkish nationalists while not displeasing the religious conservatives.
In the meantime, Erdoğan has taken full advantage of the Israel-Hamas conflict by attacking the PKK in northeast Syria and Iraq. The 1 October terrorist attack in Ankara targeting the headquarters of the Turkish National Police has triggered massive counterterrorism operations across the country and the neighbouring states conducted by the Turkish military force and the Interior Ministry. Ankara, following the attacks, immediately began its military operation, striking the Kurdistan Workers' Party (PKK) 's military camps in north-eastern Syria and Iraq, destroying critical energy infrastructure.
The ongoing Israel-Hamas Conflict has now placed Türkiye and its relations with the United States in a challenging position. This situation is further compounded by recent events, such as the US jet shooting down a Turkish drone in Syria and Türkiye's reluctance to impose sanctions on Russia. Nonetheless, the Israel-Hamas Conflict has effectively redirected international attention away from Türkiye's actions in Syria and Iraq, easing some of the pressures on Ankara.
While the conflict presents President Erdoğan with a dilemma, it could offer a unique opportunity to pursue his national and regional political aspirations and strategic objectives, including winning the 2024 local elections by a significant margin and working towards Türkiye's goal of becoming a leading state in the Middle East and South Caucasus.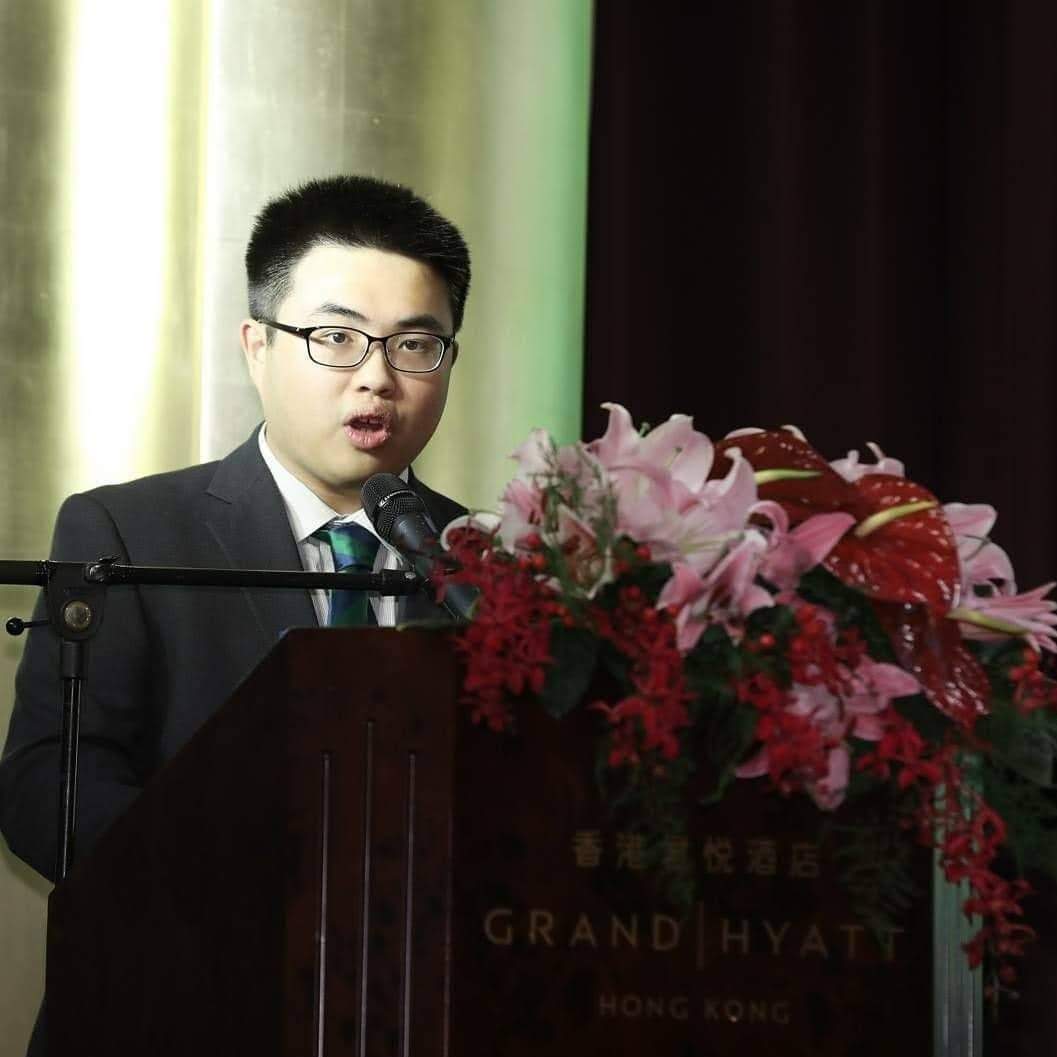 Cheuk Yui (Thomas) Kwong (Chinese: 鄺卓睿)
"Cheuk Yui (Thomas) Kwong (Chinese: 鄺卓睿)is a political analyst who previously served as a research assistant at the Australian Institute of International Affairs. He holds an advanced master's degree in Middle East and Central Asian Studies from the Australian National University, specialising in Turkish foreign policy, Turkish politics, International Relations, Political Science and Geopolitics in the Middle East. He is also a prolific writer and commentator, frequently contributing to influential media outlets and think tanks across the Asia-Pacific. He also held the position of president in the Youth Committee of The Association of Industries and Commerce of Hong Kong Southern District Limited (SDCA), a local chamber in Hong Kong. Additionally, Thomas is involved in various other cultural and youth associations in Hong Kong and Australia. For more information, you can connect with him at https://linktr.ee/k_cyui "