Diplomacy
Vietnam Not Veering Closer to United States or China

Image Source : Wikimedia Commons
by Lye Liang Fook , Ha Hoang Hop
First Published in: Dec.01,2022
It is not in Vietnam's national interest to be overly dependent on China or the United States. Hanoi is expected to continue to press ahead with efforts to build on its ties with the two major powers as part of its multi-directional foreign policy. There are, however, limits to both approaches.
There is a natural tendency to regard Vietnam as drawing closer to either the United States or China whenever high-level exchanges take place between Vietnam and either great power. When Nguyen Phu Trong visited China in October 2022 on his first overseas trip as the re-elected General Secretary of the Communist Party of Vietnam, some observers suggested that Vietnam may draw closer to China or even that Vietnam shares a special relationship with China.
Similarly, when Nguyen Phu Trong became Vietnam's first general secretary to travel to the United States on a high-profile visit in July 2015, some pundits were quick to see this as ushering in a new era of ties which would eventually pave the way for a strategic partnership. Seven years on, however, the two countries are still in the same comprehensive partnership that they established in 2013.
It is important to set the aforementioned high-level bilateral visits in context. To be sure, Nguyen Phu Trong's visit to China in October 2022 was a breakthrough of sorts. It marked a departure from previous trips by either a newly-elected or re-elected general secretary. Traditionally, the first overseas stop would invariably have been Laos. Moreover, 13 agreements were signed during the visit to China in many areas ranging from party affairs, supply chains, trade and customs matters, to food safety, culture and tourism cooperation. This figure may look impressive, but it is less than the 19 agreements signed during Chinese President Xi Jinping's state visit to Vietnam in November 2017 and the 15 agreements concluded when Nguyen Phu Trong made an official trip to China in January 2017. It should be noted too that such agreements are usually in functional areas of cooperation — the same areas are often disrupted when ties deteriorate.
More importantly, Trong's visit does not necessarily signal an upgrade in bilateral ties with China. It should be regarded as reciprocating what Xi did when the latter chose Vietnam as the first country to visit in 2017 after his re-election as general secretary at the 19th Chinese Communist Party Congress in October of the same year. In fact, Trong had earlier made a promise to Xi that he would make China his first overseas stop if he were re-elected Vietnam's general secretary at the 13th Vietnam Communist Party Congress in January 2021. It appears that Trong has fulfilled this promise with his October 2022 visit to China.
The outcomes of high-level bilateral exchanges between Vietnam and the United States should also not be over-hyped. There are generally two main drivers of the U.S.-Vietnam relationship. The first driver is the benefits that would accrue to the two countries arising from their cooperation. The second driver is the two countries' common threat perception of China. At times, however, Vietnam finds itself in an unenviable position of having to dispel the perception that it is drawing closer to China. Not long after Trong's China visit, Vietnam made it a point to announce that it would cooperate closely with the United States to prepare for a telephone conversation between Trong and U.S. President Joseph Biden. It added that the two countries would arrange a high-level visit at a suitable time and when conditions allow. In essence, Vietnam's latest overtures towards Washington are less about drawing closer to the U.S. but about managing perceptions that it is inclining too close to China.
There is a standing invitation for Trong to visit the United States. This invitation was extended by U.S. President Donald Trump to Trong when the former visited Hanoi for the second U.S.-North Korea Summit in February 2019. Based on our understanding, Trong was reportedly keen to go to America, and preparations were already underway for such a visit to take place in July 2019. Unexpectedly, Trong suffered a stroke in April 2019 and the visit to the United States had to be postponed. Before Trump's invitation, as mentioned above, Trong had already made history when he became Vietnam's first general secretary to visit the United States in 2015.
It is unlikely that Trong can make a trip to the United States given his current state of health. When Trong travelled to China in October 2022, public footage of the visit showed him in frail health. He had difficulty walking, although he was mentally alert. A trip to the United States would be a different proposition altogether and most probably exert a tremendous strain on Trong's well-being.
The next event to watch out for would be a possible high-level visit by President Biden to Vietnam in 2023 to mark the 10th anniversary of their comprehensive partnership. Biden's predecessor Trump made two visits to Vietnam, once in November 2017 to attend the APEC Leaders' Meeting and the second in February 2019 for the Trump-Kim Summit. A visit by Biden would boost Washington's efforts to strengthen ties with Hanoi as well as buttress America's efforts to engage the region with Vietnam as a key partner in light of a more aggressive and assertive China. There is a suggestion that the two countries may upgrade their ties to a strategic partnership during Biden's visit. Even if this upgrade were to occur, we can expect limits to Vietnam's relationship with the United States in view of their differences on human rights and, more importantly, in their political systems and the values that underpin them.
Whatever the outcome of such high-level visits, Vietnam can be expected to stay the course to build on its ties with both the United States and China as part of its multi-directional foreign policy. The country's history is replete with lessons on the perils of big power domination and being overly dependent on any single big power. It appears that Trong and the country's top leadership have taken these lessons to heart.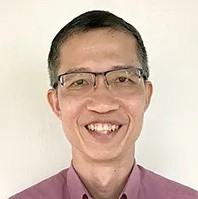 Lye Liang Fook
Mr Lye Liang Fook is an independent observer of regional developments. He was formerly a Senior Fellow at ISEAS – Yusof Ishak Institute.
His research focus covers China's foreign policy towards Southeast Asia, China's Belt and Road Initiative, China-Singapore relations, Vietnam's foreign policy and key political developments in Vietnam. His publications have appeared in Routledge, Eastern Universities Press, ISEAS Publishing, Konrad Adenauer Stiftung Publishing and World Scientific Publishing, the International Relations of the Asia Pacific, Journal of Chinese Political Science, Copenhagen Journal of Asian Studies and China: An International Journal. He was previously a Research Fellow and Assistant Director at the East Asian Institute of the National University of Singapore.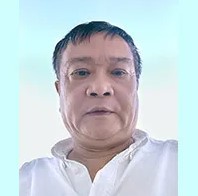 Ha Hoang Hop
Dr Ha Hoang Hop is an Associate Senior Fellow at ISEAS-Yusof Ishak Institute. He was a Visiting Senior Fellow of the same Institute for a decade. His research covers US-China, US-Vietnam relations, Vietnam's politics and foreign policy. Dr Ha is currently Chairman of Viet Thinktank in Vietnam.