Defense & Security
French Defence and Foreign Policy and the War in Ukraine

Image Source : Shutterstock
by Dr. Ronald Hatto
First Published in: Jun.23,2023
After many years of struggle against Islamist terrorism, the invasion of Ukraine in February 2022 was an electric shock for France. The country now seems more committed to a reinforced Euro-Atlantic security partnership.

Since 2012, France has been under a constant threat of Islamist terrorist attacks. These reached their peak in 2015 with the deadly assault on the Charlie Hebdo newspaper in January and at the Bataclan theatre in November. These threats explain why the French government has decided to intervene where terrorists are most likely to proliferate – the goal being to neutralise them before they could reach France or other European countries. The two regions where the French military have operated against terrorists have been in the Middle East and the Sahel.
Meanwhile, the relationship between Paris and select NATO allies have to led to some difficult diplomatic tensions. "What we are currently experiencing is the brain death of NATO," Emmanuel Macron told The Economist in October 2019. At the time, the United States (US) had failed to consult NATO before pulling forces out of northern Syria, while Turkey – another important NATO ally – pushed inside Syria, threatening US and French interests with no reaction from the alliance. Russia's invasion of Ukraine modified Paris' defence and foreign policy but perhaps not enough to face the challenges ahead.
France and NATO: A difficult partnership
Following the "brain death" episode, the tensions between France and Turkey escalated and reached a peak in June 2020 when, according to the French Navy, a Turkish ship flashed its radar at the French vessels during operation Sea Guardian. This mission was a NATO maritime security operation in the eastern Mediterranean, deployed after the United Nations imposed an embargo on arms supplies to Libya. Once again, NATO did nothing to reprimand Turkey for its anti-alliance behaviour. These episodes are just two in a long series of tensions between France and NATO.
It is rather well known that France and some of its NATO allies have been barely civil since the end of the Cold War; the most complicated relationship being the one with the US. If Macron has been frustrated at the absence of a reaction from the alliance, France has also manoeuvred to upset its allies also. To understand France's at times awkward relationship with the US, one must note that there are strong French political currents opposed to a supposed American hegemony. The far left and the far right are the most obvious, but even moderate conservatives may sometimes adopt a discourse reminiscent of Charles De Gaulle from the 1960's that pushed France outside of NATO's integrated command. Today, those against "Atlanticism" are either anti-capitalism (far left), pro-sovereignty (far right) or for national or European independence (conservatives). They all share a more-or-less anti-liberal ideology and they all tend to perceive Russia positively.
The far left seems to think Russia is the successor of communist Soviet Union. The far right and the conservatives are fond of Putin's anti-Islam discourse and his defence of traditional values. Meanwhile, many people serving in the French military are also sympathetic to Russia. This broad support for states that may "resist US hegemony" in France may explain the initial moderation of president Macron's position vis-à-vis Russia.
This anti-American sentiment is reinforced by the fact that France still seems to see itself as a major player in international relations. In April 2023, after a visit to China, Macron told journalists that Europe must resist becoming America's "vassal." This infuriated many allies in Europe, North America, and Japan, and it did nothing to strengthen European defence capabilities or strategic autonomy, paradoxically one of Macron's goals before going to China.
NATO: The inescapable actor
According to President Macron himself, the war in Ukraine revived the "brain-dead" NATO. On the other hand, it seems to have had the opposite effect on French ambitions to be a central global player or a European security leader. Declarations regarding security guarantees to Russia, and the fact that France has contributed relatively less to the defence of Ukraine than some of its allies, have weakened its stature in Europe. That's why Paris seems ready to work more closely with NATO, even if some incoherence still weakens the clarity of the message.
Three things point in the direction of greater cooperation between France and its NATO allies. The first, following Macron's speech in Bratislava in May 2023, is the new Loi de programmation militaire (military programming law) for military manoeuvres. The best example of recent joint military manoeuvres is ORION 2023 that started in 2021 and was terminated in May 2023. These were the largest exercises in thirty years for the French military and they involved, in their final phase during the Spring 2023, around 14 allies, including Indian air force Rafale jets. In ORION, France proved it was ready to act as a NATO framework-nation in a high-intensity-warfare scenario. This reassured France's allies who were rattled by president Macron's various statements since 2019. With its departure from the Sahel, France has at last been able to focus more seriously on European security.
Another signal pointing at a switch in the French posture towards Transatlantic security was Macron's speech in Bratislava. The French president wanted to reassure his allies about the role of NATO in European security. He did not emphasise "strategic autonomy," preferring to highlight the importance of becoming better allies to the United States. He even mentioned that Vladimir Putin's aggression in Ukraine had revived NATO.
The last element regarding France's decision to play a more constructive role in Transatlantic security is the military programming law for 2024-2030. At first sight, this law is impressive: with an estimated cost of €413 billion over the next seven years, this would bring the defence budget to €69 billion in 2030, up from €44 billion in 2023 and €32 billion in 2017. The problem is that, like Germany or the United Kingdom (UK), we don't know if this new money will really boost European military capacity. In the case of France and UK, a large part of the military budget is dedicated to nuclear deterrence rather than for the needs of a high intensity conventional conflict like the one in Ukraine.
What is more, inflation will chew through a relatively important part of this new budget. It is an important question then to ask if the new defence budget will boost France's conventional military capacity to face a high intensity conflict in Europe or other technological capabilities to help project power far from France's borders. Only time will tell. But allies must keep an eye on what the French government does rather than on what it says. With the importance of the populist and radical political movements, and also the constant threat of terrorism, a return to self-centred defence and foreign policy is always a possibility.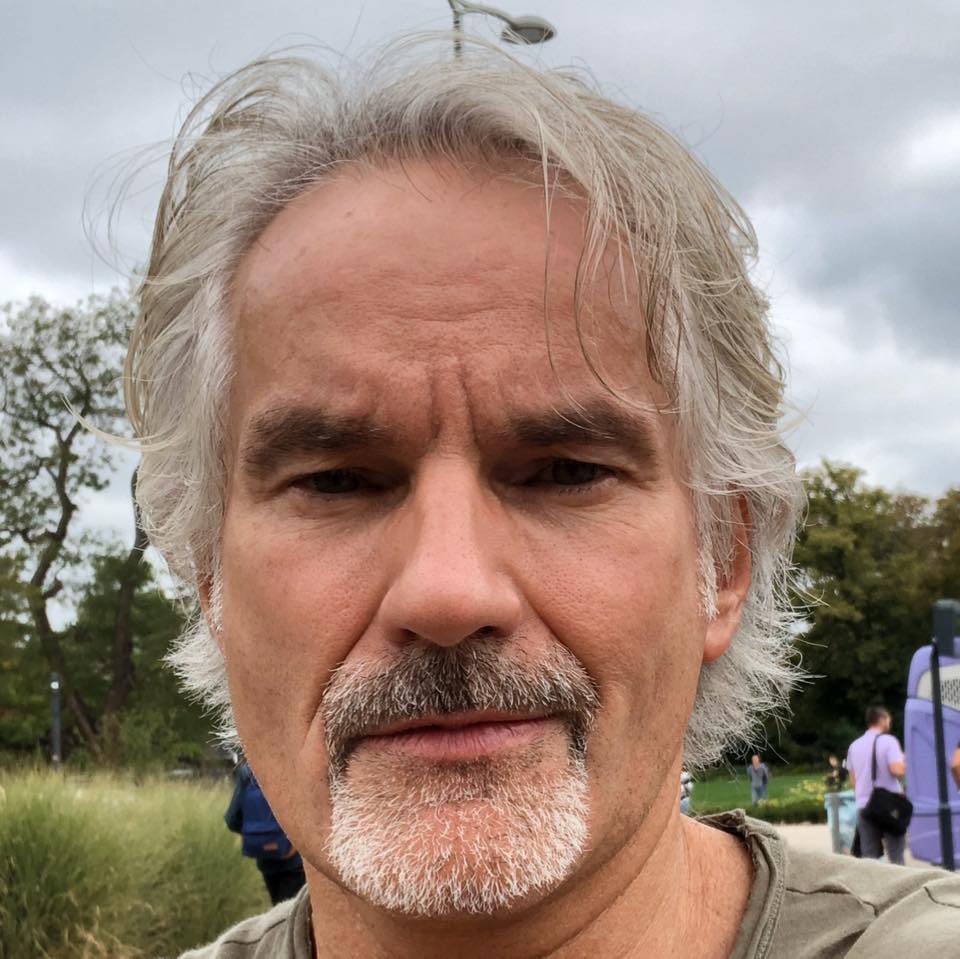 Dr. Ronald Hatto
Ronald Hatto is Senior Lecturer in International Relations and Strategic Studies at CERI/Sciences-Po Paris. His research is focused on UN Peacekeeping, French and US Foreign Policy, and Transatlantic Relations. He has been involved in the peacekeeping operation with the United Nations Peacekeeping Force in Cyprus (UNFICYP).