Defense & Security
How "Putin's chef" undermined the Kremlin's case for invading Ukraine

Image Source : Stutterstock
by Ani Mejlumyan , Nika Aleksejeva
First Published in: Jun.28,2023
In a June 23 video released on one of Yevgeny Prigozhin's Telegram channels the morning he launched his mutiny, the Wagner founder undermined core false narratives Russian President Vladimir Putin used to justify launching his war of aggression against Ukraine in February 2022. While the impact of Prigozhin's remarks remains to be seen, they serve as evidence of how Putin attempted to deceive domestic audiences and the international community, both of which may come with long-term consequences for the Russian president.
The Kremlin and its proxies spent the years and months leading up to the invasion attempting to paint Ukraine as the aggressor. As the DFRLab outlined in Narrative Warfare: How the Kremlin and Russian news outlets justified a war of aggression against Ukraine, Putin and his pro-Kremlin media proxies employed false and misleading narratives to justify military action against Ukraine, mask the Kremlin's operational planning, and deny any responsibility for the coming war. "Collectively, these narratives served as Vladimir Putin's casus belli to engage in a war of aggression against Ukraine," the report noted.
Over the course of the thirty-minute video, Prigozhin criticized Russian military leadership under Defense Minister Sergei Shoigu and Chief of the General Staff Gennady Gerasimov, castigating the reasons given to justify the war and dismissing them as false. In challenging core pre-war Kremlin narratives, Prigozhin simultaneously undermined multiple arguments cited directly by Putin during his public address on February 24, 2022, when he announced the start of the invasion.
Prigozhin's remarks represent the most consequential debunking of the Kremlin's case for war by a high-profile Russian power player and Putin confidant. Since the start of the war, the Kremlin has cracked down on dissent by criminalizing criticism of the military, restricting access to social media platforms, and forcing independent media to either cease operations or flee the country. In doing so, Kremlin pro-war narratives dominate Russia's entire domestic information ecosystem. And just as Prigozhin's mutiny exposed the regime's weaknesses for the entire Russian public to see, his pre-mutiny takedown of the Kremlin's justifications for war exposed how Putin and his proxies wove together a web of falsehoods to initiate the invasion.
Background
As part of our previous research for the Narrative Warfare report, the DFRLab analyzed hundreds of debunked claims made during the 2014-2021 interwar period, as well as more than 10,000 instances of pro-Kremlin and anti-Ukrainian narratives appearing in Russian media during the ten weeks preceding the invasion. We then documented how these narratives formed the backbone of Putin's false justifications for war during his public remarks on February 24, 2022, when he announced the launch of Russia's so-called "special military operation" against Ukraine.
At the heart of the speech, Putin relied on false and misleading narrative tropes prominently featured in the weeks and months prior to the invasion, some of them dating to his 2014 of Ukraine. While maintaining the position that Russia seeks peace, for example, Putin also emphasized that Russia had a moral obligation to do something about security in the region. Putin also embraced multiple false narratives and tropes about Ukraine being the aggressor, including accusations that the country is run by Nazis, that Ukraine intends to commit genocide against Russian speakers, and that it plans to use weapons of mass destruction against Russia and the breakaway regions. Lastly, he used these opportunities to blame the West for whatever would happen next, arguing that Ukraine is a puppet of the West, which wants to create tensions in the region.
Putin's February 2022 speech was specifically crafted to make his false case for war. In just over thirty minutes on June 2023, Yevgeny Prigozhin – one of Putin's closest, longtime confidants in security and propaganda efforts – successfully undermined Putin's core arguments for his war against Ukraine.
Questioning Ukraine's "aggression"
In his February 2022 speech, Putin highlighted the need to save Russians in Ukraine before Ukraine could commit "genocide" against them. "It became impossible to tolerate it," Putin stated at the time. "We had to stop that atrocity, that genocide of the millions of people who live there and who pinned their hopes on Russia, on all of us." He then added, "If we look at the sequence of events and the incoming reports, the showdown between Russia and these forces cannot be avoided. It is only a matter of time. They [NATO] are getting ready and waiting for the right moment. Moreover, they went as far as aspire to acquire nuclear weapons. We will not let this happen."
Prigozhin's June 23 remarks undercut Putin's claims that there had been any imminent threat to Russians, let alone genocide. "All these long eight years, from 2014 to 2022, sometimes the number of various skirmishes increased," Prigozhin said. "Roughly speaking, the exchange of ammunition, the exchange of shots, sometimes decreased. On February 24, there was nothing out of the ordinary. Now the Ministry of Defense is trying to deceive the public, is trying to deceive the president, and tell the story that there was insane aggression on the part of Ukraine, and they were going to attack us together with the entire NATO bloc. Therefore, the so-called special operation, on February 24, was launched for completely different reasons." [emphasis added by the DFRLab]
Notably, Prigozhin described the war as a profit-making enterprise that would enrich Kremlin elites rather than residents of the Donbas, the region of eastern Ukraine comprising Donetsk and Luhansk. "Today, a decision is already being made when it will be launched," he said, describing the events of February 2022. "And how the hell will it be launched? Who will it get to own it, who will profit on it? It's a 100% chance that it won't be the people of Donbas – 100%. There will be new owners immediately who will then cut these grandmothers."
Prigozhin alleges Kremlin regime change plan
As part of Putin's February 2022 explanation for conducting a "special military operation," he insisted that its goals were limited in scope. "It is not our plan to occupy the Ukrainian territory," he insisted. "We do not intend to impose anything on anyone by force."
Prigozhin contradicted this as well, insisting the Kremlin planned to decapitate Ukraine's democratically-elected leadership and replace it with a Russian figurehead – specifically, former Ukrainian MP Viktor Medvedchuk, a well-known Kremlin supporter who would later be arrested by Ukraine and exchanged for prisoners-of-war held by Russia.
"So the second most important task of the operation was the appointment of Medvedchuk," Prigozhin argued. "The same Medvedchuk who had already made his way to Kyiv in advance, sat and waited for the troops to arrive. Zelenskyy would run away, everyone would lay down their arms, and he would become the president of this Ukraine."
Denazification as a red herring
Throughout Putin's February 24 address, he referred to Ukrainians as "Nazis," and invoked Russian patriotism by discussing the former Soviet Union's role in defeating Nazi Germany.
"The country stopped the enemy and went on to defeat it, but this came at a tremendous cost," Putin recounted. "The attempt to appease the aggressor ahead of the Great Patriotic War proved to be a mistake which came at a high cost for our people." He added, "The outcomes of World War II and the sacrifices our people had to make to defeat Nazism are sacred."
Soviet forces successfully captured Berlin in the spring of 1945 as its US and British allies closed in from the west. Ukraine, then part of the Soviet Union, was among the first Soviet states invaded by Nazi Germany, and Ukrainians played a key role in the Soviet counteroffensive to defeat Germany. Millions of Ukrainians died in the war, including nearly one million Ukrainian Jews; President Volodymyr Zelenskyy, who is Jewish, was among those who lost family during the Holocaust.
When discussing the present situation in Ukraine, though, Putin insisted that "leading NATO countries are supporting far-right nationalists and neo-Nazis in Ukraine."
"They will undoubtedly try to bring war to Crimea just as they have done in the Donbas, to kill innocent people just as members of the punitive units of Ukrainian nationalists and Hitler's accomplices did during the Great Patriotic War," he continued. "They have also openly laid claim to several other Russian regions.
"The purpose of this operation is to protect people who, for eight years now, have been facing humiliation and genocide perpetrated by the Kyiv regime. To this end, we will seek to demilitarize and denazify Ukraine, as well as bring to trial those who perpetrated numerous bloody crimes against civilians, including against citizens of the Russian Federation."
Again invoking Russian patriotism, Putin added, "Comrade officers: Your fathers, grandfathers and great-grandfathers did not fight the Nazi occupiers and did not defend our common Motherland to allow today's neo-Nazis to seize power in Ukraine. You swore the oath of allegiance to the Ukrainian people and not to the junta, the people's adversary which is plundering Ukraine and humiliating the Ukrainian people."
Prigozhin, in contrast, insisted that the purpose of the invasion was to assimilate Russian-speaking Ukrainians into the Russian Federation rather than to defeat Nazis. "The war was not needed to return Russian citizens to our bosom, and not in order to demilitarize and denazify Ukraine."
Denying the existence of Ukrainians
Not all of Prigozhin's remarks ran counter to Putin. While attempting to make the point that a negotiated settlement with Ukraine remained a possibility prior to the invasion, Prigozhin reinforced Putin's long-standing position that Ukrainians do not exist as their own ethnic entity and are actually Russians, both culturally and genetically.
"All [the Kremlin] had to do was get down from Olympus: go and negotiate, because the whole of Eastern Ukraine is inhabited by people who are genetically Russian," he said. "And what is happening today, we're seeing these genetic Russians being killed."
Putin reinforced this idea in his February 2022 speech when he argued that Ukrainian aggression was tantamount to genocide against Russians living in the Donbas. As previously noted, Putin said, "It became impossible to tolerate it," he said. We had to stop that atrocity, that genocide of the millions of people who live there and who pinned their hopes on Russia, on all of us." Later in the speech when he declared the launch of his "special military operation," he added, "The purpose of this operation is to protect people who, for eight years now, have been facing humiliation and genocide perpetrated by the Kyiv regime."
In this sense, Putin and Prighozin share the false assertion that Ukraine was perpetrating genocide against Russians, while simultaneously denying Ukrainian identity. The Convention on the Prevention and Punishment of the Crime of Genocide describes genocide as "a crime committed with the intent to destroy a national, ethnic, racial or religious group, in whole or in part," which is very much reflected in Putin and Prigozhin's beliefs that Ukrainians are genetically Russian and should be assimilated by force.
Criticizing Russia's military capabilities
Putin's February 24 speech also claimed that Russia's armed forces could defeat any aggressor. "As for military affairs, even after the dissolution of the USSR and losing a considerable part of its capabilities, today's Russia remains one of the most powerful nuclear states," Putin said. "Moreover, it has a certain advantage in several cutting-edge weapons. In this context, there should be no doubt for anyone that any potential aggressor will face defeat and ominous consequences should it directly attack our country."
Prigozhin undermined these claims when he said the Russian army wasn't combat-ready and the soldiers weren't given proper weapons, preventing them to fight more aggressively. "The army did nothing since 2012," he insisted. "Each conscript was given three rounds of ammunition. Like during the best Soviet times. Although this was not the case in Soviet times either. They weren't in combat training. They are not trained on various types of weapons, especially modern ones. And so, in Russia the army was in such a flawed state that it could not conduct any large-scale military operations."
Short-term mutiny, long-term consequences
Prigozhin's June 23 video kicked off what would prove to be a two-day mutiny against the Russian government. A deal negotiated by Belarusian President Alyaksandr Lukashenka helped de-escalate the crisis, but the mutiny exposed the weaknesses in not only the organization of Russia's war of aggression against Ukraine but also the Russian state itself. We expect to see increased fractionalization among Russian leaders as they position themselves with the public through propaganda and other means while buttressing themselves within the Kremlin hierarchy.
When Yevgeny Prigozhin put his Wagner mutiny into motion, he repeatedly stated that the object of his revolt was to hold Russia's military establishment accountable for its failures in Ukraine. But by blaming the Russian Ministry of Defense for everything that has gone wrong for Russia in Ukraine, including its premise for prosecuting the war, he simultaneously exposed enormous cracks in Putin's public arguments for going to war in the first place.
Given his prominence, his closeness with Putin, and his role in the military operation, Prighozin's words debunking the Kremlin case for war will be important to long-term efforts to hold Putin and the regime accountable for its war of aggression and other crimes conducted against Ukraine. As we noted in Narrative Warfare, documenting the Kremlin's use of false narratives prior to the war could serve as evidence for proving the crime of aggression:
First, Kremlin disinformation published in the leadup to the invasion may be evidence of planning or preparing for an act of aggression. This includes many of the false and misleading narratives documented in this report: claims of Ukraine's alleged planned chemical-weapons attacks, the shelling of the kindergarten, sabotage of chlorine tanks, development of nuclear weapons, and genocidal acts against Russians in the Donbas. These and other narratives by Kremlin and Donbas officials in the days and weeks leading up to the invasion were used to create a pretext for the invasion, thus making them part of the planning that went into the invasion.
Second, disinformation narratives that started prior to the invasion and continued afterward may be evidence that Russian or Donbas officials knew the invasion was inconsistent with the UN Charter and constituted a "manifest violation" of it. For example, if officials believed the invasion was legally justified, there would be no need to create a pretext for it. The fact that they created a pretext for the invasion could help prosecutors prove that they were aware a pretext was needed. No doubt, Russian and Donbas officials would argue that they did not create a pretext and the information they published was accurate, or that they believed it to be accurate. This argument would, therefore, require establishing that officials knew their public claims to be false but published them anyway.
For weeks, months, and even years prior to the invasion, Putin, the Kremlin, and their proxies telegraphed an array of narratives to justify it, deny responsibility for it, and mask their hostile intentions. If subsequent investigations establish that these officials knew these narratives to be inaccurate, the deployment of disinformation narratives could serve as evidence of knowledge that the invasion was a manifest violation of the UN Charter.
Whether intentional or not, the most lasting impact of Prigozhin's insurrection was the admonition of the Kremlin's false premise for war. His remarks on June 23 may very well become a piece of the puzzle for investigators that seek to hold Putin accountable.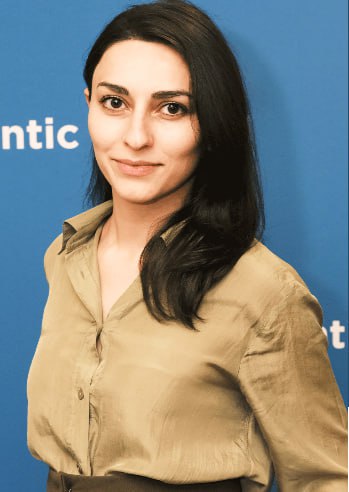 Ani Mejlumyan
Ani Mejlumyan is a research assistant for Armenia and the broader region at the Atlantic Council's Digital Forensic Research Lab and is based in Yerevan, Armenia.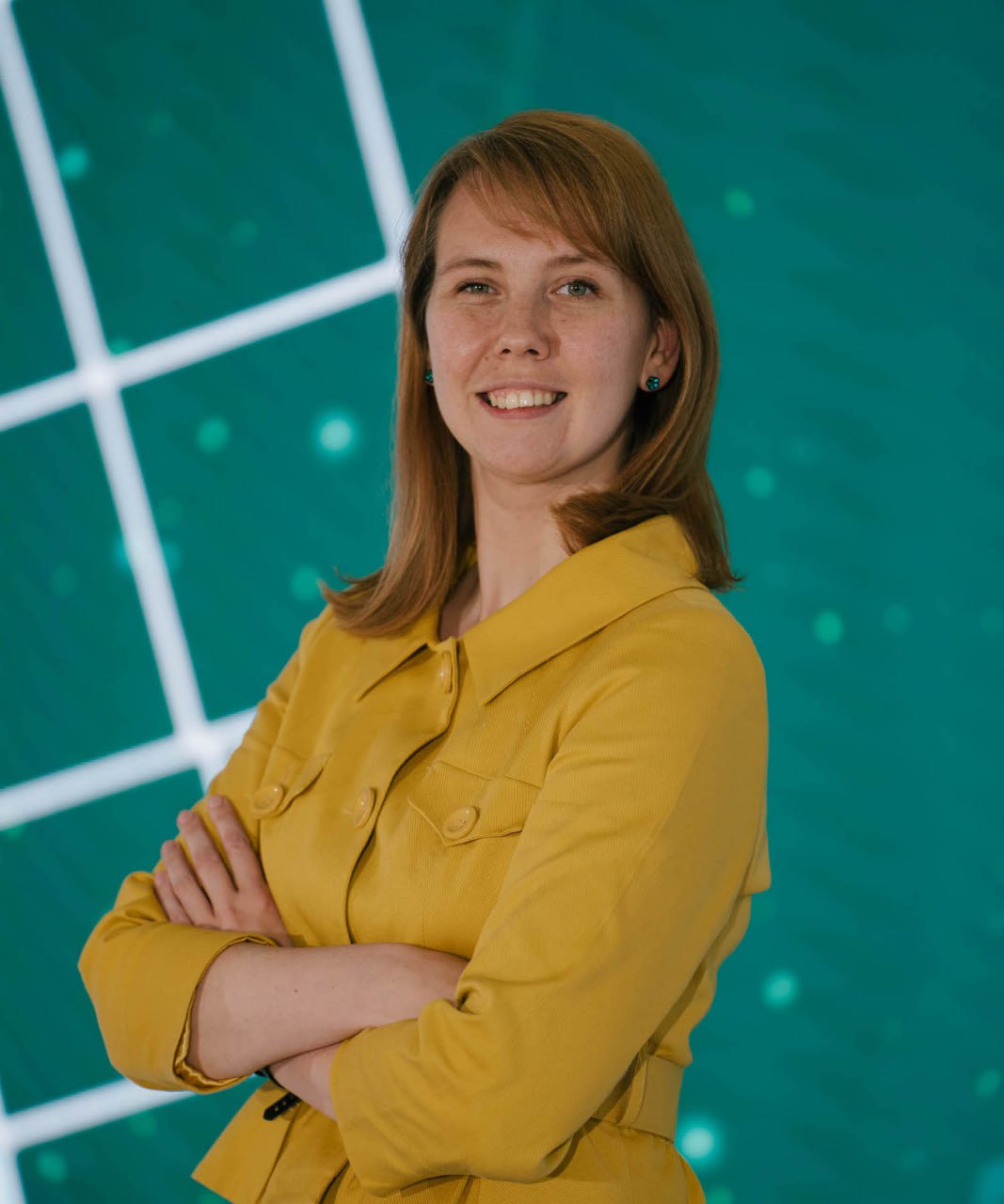 Nika Aleksejeva
Nika Aleksejeva is a digital forensic researcher with a U.S.-based think-tank Atlantic Council's DFRLab, seconded by the NATO Strategic Communication Center of Excellence (NATO Stratcom COE). Her research interest is tracking and understanding the spread of disinformation on digital engagement spaces, be it social media, online news, blogs, or forums in the Baltic states and beyond. She has paid close attention to hostile Kremlin narratives about NATO's enhanced forward presence (NATO eFP) in the Baltic states and Poland, the spread of disinformation about COVID-19, the Belarus political crisis in 2020, and malign information influence campaigns about the war in Ukraine. Her work has appeared on such prominent media outlets as Huffington Post, BBC, NBC, AP, Der Spiegel, Politico, and others.