Energy & Economics
A winter energy crunch in Europe looks a distinct possibility

Image Source : Shutterstock
by Michael Bradshaw
First Published in: Sep.01,2023
Russia's invasion of Ukraine imposed a sudden energy shock on Europe 18 months ago. Faced with the prospect of much less Russian gas, there were fears that Europe's energy infrastructure would not cope with winter 2022-23, causing economies to crumble.
Yet a mild winter and the EU's gradual rollout of a plan to reduce its energy consumption and buy more from alternative suppliers saw it emerge shaken but not beaten on the other side.
Germany, Italy and other gas-reliant nations pivoted from Russian dependency without major electricity shortages. Since then, there has been more good news. Energy prices have fallen steadily in 2023, while Europe's gas storage levels hit 90% capacity three months ahead of the November target and could even hit 100% in September.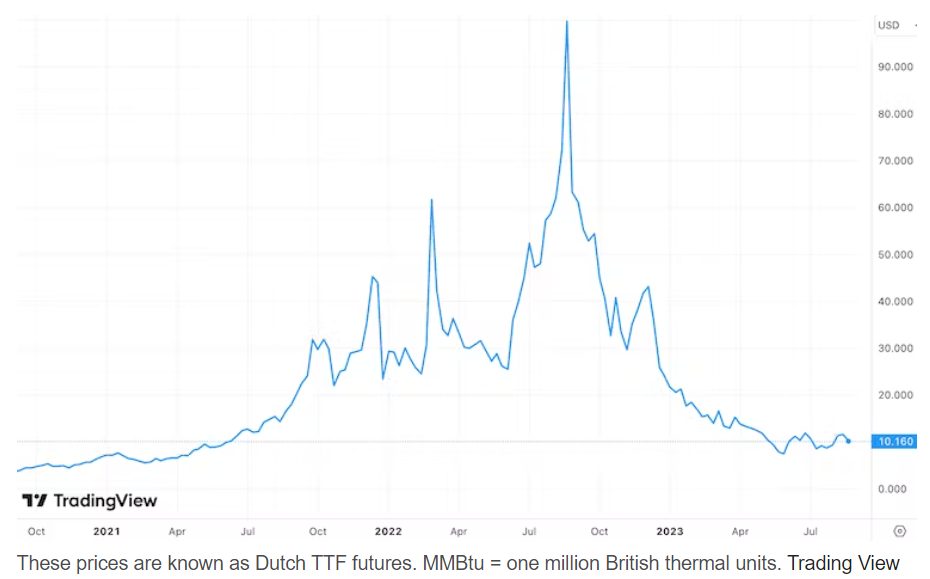 According to politicians like the German energy minister, Robert Habeck, the worst of the energy crisis is over.
Yet, as we shall see, it's a little early to be so confident.
New vulnerabilities
The share of EU piped gas imports from Russia fell from 39% to just 17% between early 2022 and early 2023. To cope with this shift, the EU has become much more reliant on shipments of liquefied natural gas (LNG) than before.
LNG's total share of EU gas imports rose from 19% in 2021 to around 39% in 2022, amid a rapid upgrade to infrastructure that aims to have grown LNG capacity by one-third between 2021 and 2024. (Indeed, 13% of LNG imports into the EU actually still come from Russia, whose shipments have also significantly increased since the invasion).
This LNG increase has made European countries vulnerable to volatility in that market – particularly as 70% of these imports are bought at short notice rather than using the long-term oil indexed contracts that prevail in Asia.
For example, we've seen Europe's benchmark gas price ticking upwards in recent weeks due to concerns over strikes at Australian LNG plants. This shows that supplies remain tight and that there are many potential disruptions in our highly interconnected world market.
To synchronise demand for LNG, the European Commission has introduced initiatives like the EU Energy Platform, an IT platform that makes it easier for supplier companies in member states to jointly buy the fuel. However, it is uncertain what level of supplies can be channelled through this instrument as it remains untested. Additionally, the industry fears this kind of state intervention could backfire and undermine the functioning of the market.
As for pipeline gas, Norway has overtaken Russia to become Europe's leading supplier, providing 46% of the requirement in early 2023 (compared to 38% a year earlier). This extra load has strained Norway's gas infrastructure. In May and June, delayed maintenance work caused sluggish flows that drove up prices, again showing how tight the European market is at present. Extended maintenance work in Norway leading to more obstructions in future looks distinctly possible.
Meanwhile, the EU is still expected to have to buy around 22 bcm (billion cubic metres) from Russia this year. That's the equivalent of around 11% of all the pipeline gas used by the bloc in 2022. A large proportion is coming through Ukraine, and with the current Russia-Ukraine transit agreement unlikely to be renewed after it expires in 2024, this supply route is in jeopardy.
As part of the pivot away from Russia, the EU managed to reduce gas consumption by 13% in 2022, according to the International Energy Agency (against a target of 15%). In the months ahead, war-weary EU states may not do so well on this front.
It will not help that prices have fallen, nor that some states didn't pull their weight last winter. Only 14 out of 27 EU members introduced mandatory energy reduction policies, while eastern states like Poland, Romania and Bulgaria did little to reduce consumption. Should there be a physical shortage of gas in continental Europe this winter, this might undermine calls for solidarity.
What comes next
The harsh reality is that for at least another two or three winters, Europe will have to hope for mild weather across the northern hemisphere without major interruptions to global LNG supply if it is to avoid significant gas price spikes.
Even as things stand, European gas prices remain around 50% above their pre-invasion long-run average, which is hurting both households and businesses. This is particularly important for Germany, the EU's industrial powerhouse, with its energy-intensive automotive and chemical industries. There are growing concerns that continued high energy prices could promote de-industralisaton as energy-intensive industries move elsewhere.
The good news is that pressure on gas should at least subside from the mid-2020s. Significant new supplies of LNG will come online in the US and Qatar and the market will re-balance. European gas demand should also get significantly lower – down 40% by 2030, according to the energy reduction plan.
There is even talk of a supply glut by the end of the decade, depending on renewable energy deployment accelerating in Europe, and a new generation of nuclear power stations coming on stream. This would significantly reduce Europe's need to import gas for good, but will only happen if the bloc coordinates effectively.
We saw what can be achieved in the months after the invasion when France supplied gas to Germany to help reduce its dependence on Russia, then Germany later supplied more electricity to French cities to help with outages caused by nuclear reactor maintenance.
The challenge is to take the same approach to decarbonisation. While France tries to gather support for nuclear modernisation both at home and elsewhere in Europe, it is facing opposition from the likes of the German-led "Friends of Renewals" group, which advocates building out only renewable energy. Divisions like these may prove a serious obstacle in achieving a more rapid energy transformation away from fossil fuels.
So while Europe has managed to pivot away from Russia's pipeline gas, it will remain exposed to the volatility of global gas markets unless it reduces its gas demand significantly in the coming years.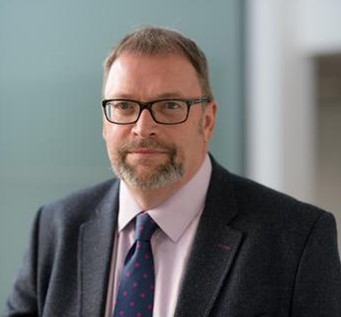 Michael Bradshaw
Michael Bradshaw is Professor of Global Energy in the Strategy and International Business Group at Warwick Business School. He is also a Co-Director of the UK Energy Research Centre (UKERC) where he leads on UK Energy in a Global Context. He is author of Global Energy Dilemmas (2014) that explored the relationship between energy security, globalization, and climate change. The co-editor of Global Energy: Issues, Potentials and Policy Implications (2015), and co-author of Natural Gas (2020) that explores the geopolitical economy of the global gas industry.